Water Supply & Drainage Division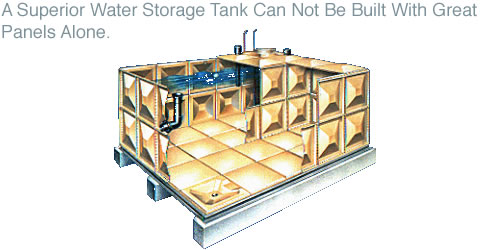 At Sekisui, our peripheral products and accessories are also of the highest quality, playing a key role in ensuring the best protection of the water they help contain.
Corrosion-Resistant
One of the main reasons for the contamination of stored water is the introduction of rust generated from the materials used in the tank. Sekisui employs the utmost caution and the latest technology in designing parts that protect water from rust contamination.
Assembly Bolt Material

Galvanised Steel (standard)
Stainless Steel (option)
Sealing Materials
Sekisui guarantees superior sealing performance from the gaskets and seals we use in our tanks.

Flat Gasket

T-Gasket

Three-Way Gasket

Seal (adhesive type)
PVC Nozzle (Flange Type)

Size: 20A - 150A
Standards: JIS10K
FC Nozzle (Male Threaded Type)

Size: 20A - 150A
Standards: JIS10K
Gun Metal Nozzle (Screwed Type)

Size: 13A - 80A
Air Vent

Material: ABS
Size: 50A x 180mmH
Size: 100A x 210mmH
Assembly Bolt

Material: Zinc Plated Mild Steel
Size: 10mm
Electrode Seat And Cover
Internal Ladder

Material: uPVC
External Ladder

Material: Hot-dip Galvanised Coating
Effective Capacity with TX Panels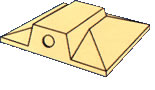 These panels are ideal when maximum water capacity is required. In addition to 1 x 1 meter panels, 1 x 2 meter panels are also available.
Balancing Valve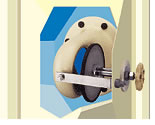 This is a built-in valve for use in maintaining water balance inside dual compartment tanks. This valve offers a space-saving design with no external piping, thereby providing total cost reduction and easy installation. It is hygienic and superior in durability with an effective 150A large diameter portal.
Emergency Shutoff Valve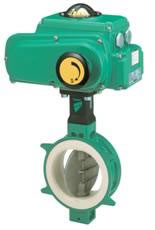 The Sekisui emergency shut-off valve is a built-in device designed to safeguard your water supply during earthquakes and other catastrophic situations. This valve cuts off flow from the tank when the pipeline becomes damaged or broken.